PASTA LA VISTA – youth exchange in Slovakia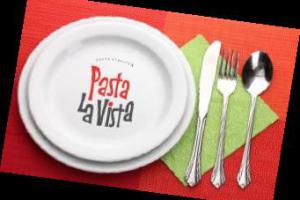 Seven different kitchens from all around Europe (Italy, Spain, Greece, Georgia, Latvia, Romania and Slovakia) and 35 young people keen to cook and to led a healthy life style have gathered from the 15th till the 22nd of august 2016 in a small village called Gerlachov at the feet of the Tatra mountains. The project was organized by a member of the non-formal group "Young leaders of RCM" with the financial help of Erasmus+.
The youth exchange Pasta la Vista was born as a reaction for the problem that many young people face – many times of university students – who are not able to cook for themselves and so they eat a lot of unhealthy food with zero nutritive value.
The participants had the possibility during these six days to enrich their eating habits thanks to the various kitchens, non-formal education, learning by practicing, simulations and workshops. The common aim was to show how simple, fun and cheap is to prepare a healthy and nutritious meals.
A healthy lifestyle and correct eating habits are not only nowadays trends.
We believe that the participants became more indipendent and creative in the field of cooking and healthy lifestyle as such.
For inspiration we are linking a collection of recepies and photos from the project Pasta la Vista.
On this link you can watch the video: https://www.youtube.com/watch?v=RKd_Vtkf-nk