EUROVISION – CREATIVE LEISURE TIME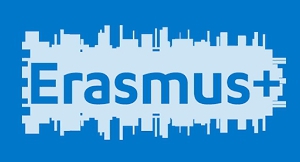 Eurovision 2016 – Teenager camp – "Creative leisure time" in a castle in Germany.
From the 24th of July to the 30th of July 2016 CVČ RCM has sent out a group of young people on an international youth exchange project financed from the grant program Erasmus+ titled Eurovisionen 2016 in Germany.
The leader of this group was Daša Gardošíková.CVČ RCM has partecipated for the first time on this project organized in the town of Neuerburg near the Luxembourg border.
The teenage camp "Eurovisionen – Freizeit kreativ gestalten" which can be translated "Eurovision –  Creative leisure time" has in Germany and Luxembourg a tradition for decades and lately it has gained an international character. The camp is for teenegers from the age of 10 to 15. And so 5 slovaks have joined 70 partecipants from Finland, Luxembourg, Germany and Spain where they lived for a week in a castle.
In the camp they could partecipate in a wide range of activities. This years offer was for example dance lessons, theater, photography, film directing, geocaching and circus.
The varied program was completed with fun activities and games in the castle and in the town. Naturally field trips couldn´t be missed since the position allowed to visit two different countries – Germany and Luxembourg where other then visiting the capital we could get lost in a corn maze.
The program was very original and every day differed. Only the fact that the camp took place in an old castle gave all activities a great atmosphere.