"QUO VADIS, HUMAN?" (Where is this world going?)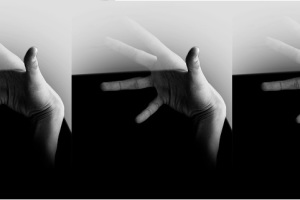 Regional youth centre Košice
announces an international electronic artistic competition for secondary school students
"QUO VADIS, HUMAN?" (Where is this world going?)
The motto of the competition: " Now that we have learned to fly the air like birds, swim under water like fish, we lack one thing—to learn to live on earth as human beings." ( George Bernard Shaw )
Deadline:   18.11.2016
Contest categories:
Two-dimensional work of art (all art technology + computer graphics)
Multimedia works (powerpoint slideshows, videos, music …)
Internet voting – price for work most voted for
Exhibition of the best works (in printed form) will be opened in the premises of Regional Youth Centre from 12.12.2016.
Ceremonial announcement of winners will be within the conference on international mobility "You can also change it" Estimated date is the first half of December 2016. The place and time will be announced, the winners and teams will be invited to the conference.
"QUO VADIS, HUMAN?" (Where is this world going?) – Propositions
"QUO VADIS, HUMAN?" (Where is this world going – Application
Send your entries byt e-mailo to: sutaz.rcm@gmail.com,
Or on CD, DVD by mail to: Centrum voľného času – Regionálne centrum mládeže, Strojárenská 3, 040 01 Košice, Slovakia
Contact:
Mgr. Ľubica Oberučová – competition coordinator
Tel: 0042155 622 38 20, 00421 911 488 801
E-mail: sutaz.rcm@gmail.com